Cenntro TeeMak Specs and Price ⚡ Electric Truck
Share Cenntro TeeMak in Social Media:
price (NEW) from:
26000,00
$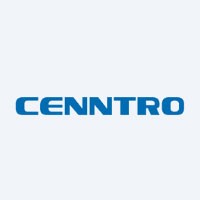 Cenntro TeeMak description ⚡
Technical Specs, Price and Review on the new Cenntro TeeMak.
Unveiling the Cenntro TeeMak, a groundbreaking, robust, and high-performance vehicle explicitly engineered to serve multifaceted professional environments and rugged recreational activities. This versatile off-road vehicle embodies Germany's advanced automotive engineering, combined with cutting-edge technology, to meet and exceed the rigorous demands of today's high-paced and challenging terrains.
The Cenntro TeeMak Specifications and Features
Retailing at a price point starting from $26,000, the Cenntro TeeMak offers impressive value with its robust specifications and outstanding performance capabilities. Powering this agile machine is an 11.5 kWh battery, capable of sustaining the vehicle's demands, enabling it to cover a considerable range of 75 kilometers.
| | |
| --- | --- |
| manufactured in | Germany |
| new from ($) | 26000 |
| range (km) | 75 |
| max. speed | 55 |
| sales start | 2023 |
| 0 to100 km/h | unknown |
| power (h.p.) | 20 |
| battery (kWh) | 11.5 |
| drive type | RWD |
With a maximum speed of 55 km/h and a power output of 20 horsepower, this rear-wheel drive (RWD) vehicle ensures a balance between speed, performance, and control. While the vehicle's acceleration from 0 to 100 km/h is yet to be confirmed, what we can say with certainty is that the Cenntro TeeMak is a game-changer in its segment.
Adaptability and Application of the Cenntro TeeMak
The Cenntro TeeMak is more than just a vehicle; it is a versatile workhorse, a reliable companion designed to tackle various landscapes and work scenarios. This ingenious off-road marvel made its grand debut in 2023 and swiftly rose to become an indomitable force in the market.
Whether you're a farmer needing to navigate across vast ranches, a corporate campus requiring efficient intra-campus movement, or a warehouse operative seeking to transport heavy goods, the Cenntro TeeMak stands ready to serve. Its unmatched resilience and durability make it an ideal choice for construction sites where sturdiness and reliability are paramount.
The Cenntro TeeMak: The Off-road Conqueror
If you're looking for an off-road vehicle that doesn't back down from challenges, the Cenntro TeeMak is the ideal choice. Its tough build and robust capabilities make it perfect for trailing, hunting, and recreational use, thereby serving as a reliable companion in both professional and leisure pursuits.
The Cenntro TeeMak, powered by an 11.5 kWh battery, can effortlessly handle prolonged work demands. Its endurance, power, and speed combine to form a reliable and steadfast workhorse that can withstand the test of time and terrain.
In summary, the Cenntro TeeMak redefines the standards for off-road vehicles. Its robust design, exceptional performance, and endurance make it a valuable asset across various commercial and recreational settings. This powerhouse is designed to navigate through challenges, perform in demanding situations, and deliver reliability and efficiency when you need it the most. The Cenntro TeeMak is more than just a vehicle – it is the embodiment of resilience and power.