E-TUATARA 1500 Specs and Price ⚡ Electric Truck
Share E-TUATARA 1500 in Social Media:
price (NEW) from:
35000,00
$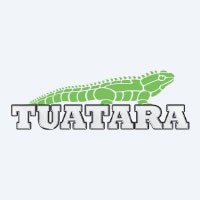 E-TUATARA 1500 description ⚡
Technical Specs, Price and Review on the new E-TUATARA 1500.
The E-TUATARA 1500, featuring a 13 kWh battery, redefines the concept of the electric UTV. Crafted meticulously in the United Kingdom, this trailblazing vehicle comes with an affordable price tag starting at just $35,000. It distinguishes itself with an impressive range of 220 kilometers, ensuring you're equipped for long journeys without the worry of a quick battery drain.
At the heart of this machine is a 13 kWh battery, diligently engineered to keep you powered through all your adventures. The sales of this magnificent beast began in 2022, and since then, it has been revolutionizing the electric UTV landscape with its unparalleled features.
| | |
| --- | --- |
| manufactured in | United Kingdom |
| new from ($) | 35000 |
| range (km) | 220 |
| battery (kWh) | 13 |
| sales start | 2022 |
| curb weight (kg) | 750 |
Surprisingly lightweight, the E-TUATARA 1500 boasts a curb weight of just 750 kg, contributing to its nimble maneuverability and performance.
The Unyielding Construction of E-TUATARA 1500
What sets the E-TUATARA 1500 13 kWh apart is its firm, steel-framed construction. This electric UTV is custom-made to assist you in extracting the riches of the land. Whether you find yourself farming, hunting, or basking in the natural splendor of the countryside, this light expedition truck is prepared to take you into the heart of rugged territories, withstand the harshest weather and landscapes, and return fully laden with tales and spoils from the trip.
Exceptional Features of E-TUATARA 1500
The E-TUATARA 1500 13 kWh is a specialized electric utility vehicle, furnished with exclusive steel construction features not found in other models. These include the most spacious bed of any side-by-side, reinforcing its standing as a standout vehicle within its category.
In conclusion, the E-TUATARA 1500 13 kWh, with its focus on durability, range, and practicality, is a reliable companion for anyone seeking to explore beyond the ordinary while minimizing their carbon footprint. It's a testament to how far electric UTVs have come, and a glimpse into the bright future of this exciting category of vehicles.