JMC Conquer EV 3,7T Specs and Price ⚡ Electric Truck
Share JMC Conquer EV 3,7T in Social Media:
price (NEW) from:
34990,00
$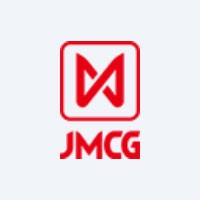 JMC Conquer EV 3,7T description ⚡
Technical Specs, Price and Review on the new JMC Conquer EV 3,7T.
Spearheading the innovative advancements in electric vehicle technology, China's JMC confidently introduces its pioneer in electric truck segment, the Conquer EV 3.7T. Tailored for urban roads, this eco-friendly vehicle caters to the needs of modern urban logistics and offers unparalleled ease of operation, thanks to its zero-emission electric motor and an automatic transmission system fortified with JV with Ford technology.
JMC Conquer EV 3.7T: A Detailed Look at Specifications
| | |
| --- | --- |
| manufactured in | China |
| new from ($) | 34990 |
| range (km) | 250 |
| battery (kWh) | 81,4 |
| sales start | 2021 |
| curb weight (kg) | 2600 |
Retailing from a competitive price point of $34,990, the JMC Conquer EV 3.7T houses a formidable 81.4 kWh battery. This sturdy powerhouse ensures an impressive driving range of 250 kilometers, setting new standards for electric trucks in the market. Unveiled in 2021, the Conquer EV 3.7T stands as an emblem of JMC's commitment to green innovation and sustainable transportation.
The Conquer EV 3.7T's robust build manifests in a substantial curb weight of 2600 kg, providing the vehicle with a stable and dependable base for urban freight transport.
Championing Urban Logistics: The JMC Conquer EV 3.7T
The JMC Conquer EV 3.7T is more than an electric truck - it's a versatile partner for urban businesses. Designed with an adaptable chassis, the Conquer EV 3.7T can accommodate various body types according to specific business needs.
As an added feature, JMC offers an option of outfitting the electric truck with a dry cargo van body made entirely from Aluminum. This lightweight and durable material enhances the vehicle's efficiency while providing a substantial payload capacity of 2.9 tons. Moreover, the sizable cargo volume capacity of 17.81 m3 ensures ample space for the transportation of goods, making the Conquer EV 3.7T the go-to solution for urban logistics.
The Future of Urban Mobility: The JMC Conquer EV 3.7T
In an era where sustainability is the key, the JMC Conquer EV 3.7T showcases the possibilities of electric truck technology. From delivering zero pollutant emissions to optimizing cargo transportation, the Conquer EV 3.7T not only redefines urban mobility but also offers a glimpse into the future of green transportation. Its stellar specifications and dynamic adaptability set the Conquer EV 3.7T apart as a champion of eco-friendly, efficient, and effective urban logistics. The JMC Conquer EV 3.7T truly is a game-changer, proving that electric vehicles have a solid place in the realm of commercial transportation.