Addax N1 Specs and Price ⚡ Electric Truck
Share Addax N1 in Social Media:
price (NEW) from:
30000,00
$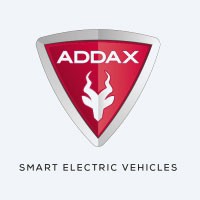 Technical Specs, Price and Review on the new Addax N1.
Dive deep into the specifications of the Addax N1, a groundbreaking electric work vehicle, proudly manufactured in Austria. It's an innovative addition to the N1 class, and it's sweeping the electric vehicle industry off its feet with its high-end features and impressive affordability, starting at just $30,000.
Range, Battery, and Efficiency: The Core of Addax N1
| | |
| --- | --- |
| manufactured in | Austria |
| new from ($) | 30000 |
| range (km) | 110 |
| battery (kWh) | 14.4 |
| sales start | 2021 |
| curb weight (kg) | 2000 |
The Addax N1 boasts an impressive range of 110 km on a single charge. Housing a powerful 14.4 kWh lithium battery, this work vehicle epitomizes efficiency. Since its market launch in 2021, the Addax N1 has been setting high standards for electric work vehicles. The robust battery design ensures a seamless and worry-free experience for daily work tasks.
Safety, Speed, and Sustainability: The Addax N1 Promise
Securing a top speed of 70 km/h, the Addax N1 is the first in its class to meet the rigorous N1 homologation requirements. These criteria include comprehensive vehicle crash testing and fire safety verification of the battery, ensuring the Addax N1's spot as one of the safest work vehicles around. Customers can choose between a maximum speed of 55 km/h or 70 km/h, depending on their needs.
The Addax N1: A Truly Green Machine
One of the unique features of the Addax N1 is its eligibility for a substantial climate bonus of up to SEK 60,000. This reward serves as recognition of its commendable efforts in promoting sustainability, making it not just an economic choice, but an environmentally responsible one too.
Power and Reliability: The Backbone of Addax N1
Equipped with a potent AC motor, the Addax N1 is a force to reckon with in its class. Its remarkable carrying capacity of up to 1 ton reaffirms its utility as a work vehicle. The production and assembly of this beast are entirely carried out in Belgium, guaranteeing reliability and superior quality.
Design and Comfort: Addax N1, the Workhorse
The Addax N1 isn't just a work vehicle; it's a carefully crafted tool designed to assist you in your daily tasks. Its rugged design complements its purpose. The newly developed chassis and cab are tailored for heavy-duty tasks, ensuring it's as robust and reliable as they come.
The overall workmanship and driving comfort are second to none. The vehicle features an array of standard equipment, such as power steering, all-round disc brakes, comfort suspension, an electrically heated windscreen, and comfort seats, designed to cater to your every need.
With the Addax N1, you're not just investing in a vehicle; you're investing in a reliable work companion designed to deliver top-notch performance and comfort. This truly is a pioneering vehicle that encapsulates the future of electric work vehicles.