BYD 6F CAB & CHASSIS Specs and Price ⚡ Electric Truck
Share BYD 6F CAB & CHASSIS in Social Media: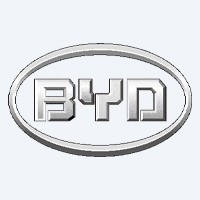 BYD 6F CAB & CHASSIS description ⚡
Technical Specs, Price and Review on the new BYD 6F CAB & CHASSIS.
Manufactured with precision and expertise in China, the BYD 6F Cab & Chassis is a transformative innovation in the electric transport industry. With a substantial range of 322 km, it's a demonstration of exceptional Chinese engineering and design.
Battery and Energy Capacity
The BYD 6F boasts a massive 343 kWh battery, a testament to the meticulous engineering that has gone into its design. Since sales commenced in 2021, this model has revolutionized the electric vehicle (EV) industry.
| | |
| --- | --- |
| manufactured in | China |
| range (km) | 322 |
| battery (kWh) | 343 |
| sales start | 2021 |
| curb weight (kg) | 5622 |
Vehicle Weight and Performance
Weighing in at 5622 kg, the BYD 6F is a robust and resilient Class 6 cab and chassis. This trailblazer in the electric transportation realm, the BYD 6F is the first of its kind that can reliably complete an entire route on a single charge.
Unparalleled Technological Integration
The core of the BYD 6F consists of state-of-the-art batteries, advanced controls, and cutting-edge motors. These pivotal technologies are exclusively designed, thoroughly tested, and meticulously constructed by BYD. The integration of these systems enables the BYD 6F to offer unmatched performance, impressive endurance, and unrivalled reliability.
Optimized Performance
Utilizing BYD's proprietary software, the 6F's power and torque are optimized, ensuring superior performance in medium-duty applications. This performance is enhanced by BYD's advanced battery chemistry, which secures an energy capacity that easily outlasts a full day's work.
Eco-Friendly Solution
Notably, the BYD 6F operates with true zero emissions, making it a responsible and sustainable solution for the pressing environmental concerns of the 21st century. It's not merely a powerful and robust vehicle, but also a testament to BYD's commitment to environmentally friendly transportation.
In conclusion, the BYD 6F Cab & Chassis isn't just an electric vehicle; it's a reflection of the future of transportation, built today. With its unrivalled range, superior battery, and integrated technological prowess, the BYD 6F stands as an unparalleled force in the electric vehicle industry, making a strong case for the transition to a more sustainable and efficient transport infrastructure.