Ford E-Transit Cargo Van Price and Specs
Added to the EV Database on 08 November 2023
Share Ford E-Transit Cargo Van in Social Media:
price (NEW) from:
49995,00
$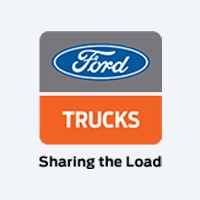 Ford E-Transit Cargo Van Review ⚡
Technical Specifications, Price and Review on the new Ford E-Transit Cargo Van.
Enhancing Efficiency with the Ford E-Transit
In the realm of commercial vehicles, efficiency is paramount. The success of any business often hinges on its ability to streamline operations, minimize costs, and maximize productivity. That's where the Ford E-Transit comes into play. In this comprehensive guide, we'll delve deep into the features, benefits, and advantages of the Ford E-Transit, showcasing why it's the ultimate choice for businesses looking to outperform their competition.
| | |
| --- | --- |
| manufactured in | United Kingdom |
| new from ($) | 49995 |
| range (km) | 203 |
| battery (kWh) | 68 |
| sales start | 2023 |
| curb weight (kg) | 2600 |
Introduction to the Ford E-Transit
The Ford E-Transit is a game-changer in the world of electric commercial vehicles. It represents a significant leap forward in terms of sustainability and efficiency. Let's explore the key highlights:
1. Electric Powertrain
The Ford E-Transit is powered by an efficient electric powertrain that eliminates emissions, reducing your carbon footprint. This not only aligns with environmental goals but also lowers operating costs in the long run.
2. Impressive Range
One of the standout features of the E-Transit is its impressive range. With a single charge, it can cover substantial distances, making it perfect for businesses with delivery or service needs that extend beyond city limits.
3. Versatile Configurations
This vehicle is available in various configurations, allowing businesses to choose the one that best suits their needs. Whether you require a cargo van or a passenger van, the Ford E-Transit has you covered.
4. Cost Savings
Going electric isn't just environmentally friendly; it's financially savvy too. With lower maintenance costs and reduced fuel expenses, the E-Transit helps your business save money over the long term.
Key Advantages
1. Reduced Operating Costs
The Ford E-Transit's electric powertrain significantly reduces your operating costs. You'll save on fuel, maintenance, and even tax incentives that come with eco-friendly vehicles.
2. Quiet and Comfortable
Electric vehicles are known for their quiet operation, creating a more pleasant driving experience. Plus, the E-Transit's spacious interior ensures comfort for both the driver and passengers.
3. Enhanced Connectivity
Stay connected and in control with Ford's advanced technology. Features like FordPass Connect provide real-time vehicle data, remote start, and more.
4. Safety First
Safety is paramount, especially for commercial vehicles. The E-Transit is equipped with advanced safety features, such as Pre-Collision Assist with Automatic Emergency Braking, to keep you and your cargo safe on the road.
Conclusion
In conclusion, the Ford E-Transit is more than just a vehicle; it's a strategic choice for businesses looking to excel in efficiency and sustainability. Its electric powertrain, versatile configurations, cost-saving benefits, and advanced technology make it a top contender in the commercial vehicle market.
Don't miss out on the opportunity to elevate your business operations. Invest in the Ford E-Transit today and experience the future of commercial transportation.