Aucwell K15 Price and Specs
Added to the EV Database on 23 October 2023
Share Aucwell K15 in Social Media:
price (NEW) from:
42000,00
$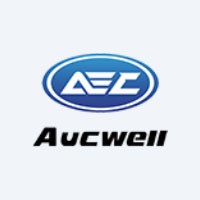 Technical Specifications, Price and Review on the new Aucwell K15.
Introducing the Aucwell K15: Redefining Light Duty Transportation
When we think of electric vehicles, we often lean towards the realm of personal cars. However, the Aucwell K15 challenges this notion, presenting itself as a medium-sized electric truck that seamlessly marries functionality and eco-friendliness.
| | |
| --- | --- |
| manufactured in | China |
| new from ($) | 42000 |
| range (km) | 365 |
| battery (kWh) | 86.55 |
| sales start | 2022 |
| curb weight (kg) | 2000 |
Build and Aesthetics: Rugged and Elegant
Constructed from roll-formed high-grade steel plates, the Aucwell K15 isn't just another truck; it's a testimony to durable craftsmanship.
Despite the challenges of heavy-duty tasks, its cargo box maintains an impeccable appearance, a testament to its robust build. Further enhancing the functionality is the anti-slip flooring, ensuring that large quantities of goods can be transported with ease and without deformation.
Proprietary Technology: Aucwell's Pioneering Systems
Taking pride in its self-developed components, the K15 boasts Aucwell's bespoke main battery pack, motor, electric control, and vehicle controller. One of its standout features is the battery heating system, ensuring reliability and efficiency even in the chilling cold of winter.
Highlight Features: A Fusion of Efficiency and Capacity
High-Voltage Distribution Cabinet: This dual-function integrated system not only optimizes space but also boosts motor efficiency to an impressive 97%, ensuring a potent and comfortable driving journey.
Cargo Capacity: A commendable volume of 19m³ combined with a payload capacity reaching up to 1,790kg. Furthermore, the internal width of the cargo box aligns with both national and European logistics standards.
Interior Design & Options: Practicality meets aesthetics in the K15's interior. An optional corrugated board for the cargo box strikes the balance between protection and elegance.
Eco-Conscious and Reliable: Beyond its technical prowess, the K15 stands as a symbol of eco-friendliness, reliability, and energy efficiency.
Final Verdict
The Aucwell K15 Electric Light Duty Truck isn't just an addition to the electric vehicle market; it's a statement. Whether you prioritize eco-friendliness, efficiency, or sheer capacity, this truck promises to deliver. Designed by the visionary manufacturer, Aucwell, the K15 is set to make waves in the light-duty trucking sector.