TESLA Cybertruck Tri Motor Price and Specs
Added to the EV Database on 24 October 2021
Share TESLA Cybertruck Tri Motor in Social Media:
price (NEW) from:
69900,00
$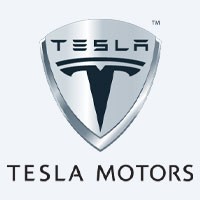 TESLA Cybertruck Tri Motor Review ⚡
Technical Specifications, Price and Review on the new TESLA Cybertruck Tri Motor.
Tesla Cybertruck Tri Motor: Detailed Overview
Embark on a journey into the future with the Tesla Cybertruck Tri Motor, an emblem of Tesla's foray into the high-performance electric truck market. This vehicle is not just a part of Tesla's lineup; it's a bold statement in their repertoire of innovative electric vehicles.
| | |
| --- | --- |
| manufactured in | USA |
| new from ($) | 69900 |
| range (km) | 805 |
| battery (kWh) | 100 |
| sales start | 2022 |
| curb weight (kg) | 5000 |
Tesla Cybertruck Tri Motor Specs: A Fusion of Power and Efficiency
Craftsmanship and Pricing
The Tesla Cybertruck Tri Motor, proudly manufactured in the USA, enters the market with a price tag of $69,900. It exemplifies a harmonious blend of robustness, cutting-edge technology, and sustainable engineering.
Unmatched Performance
This model's heart is a 100 kWh battery, ensuring a remarkable range of 805 kilometers per charge. Despite its hefty curb weight of 5,000 kg, the three electric motors of the Cybertruck ensure relentless performance, keeping up with Tesla's legacy of high-speed, energy-efficient vehicles.
Design: A Sci-Fi Vision Brought to Life
Tesla's Cybertruck Tri Motor breaks the mold with its aesthetic design, heavily influenced by the classic sci-fi film Blade Runner. Its unique, futuristic look sets it apart from any traditional vehicle design.
Innovative Production Technology
The truck's stark geometric shapes and flat surfaces are not just visually striking but also result from advanced production techniques. Its cabin, made from cold-rolled stainless steel, underpins the vehicle's minimalist style and exceptional durability.
Durability: Beyond Conventional Standards
The Tesla Cybertruck is engineered to be more than just visually appealing – it's built to last. Capable of withstanding small caliber bullets, the truck's construction is a testament to its superior durability, making it suitable for various challenging conditions.
Resilience for Tough Environments
The Cybertruck is designed for rugged environments like construction sites, oil fields, and farms. Its durability is not limited to resisting external damage; it's built to endure and perform in the most demanding situations.
Additional Features: The Strength of Ultra-Hard 30X Glass
The Cybertruck's resilience is further bolstered by its ultra-hard 30X glass, enhancing its structural integrity. The unpainted, naturally metallic exterior not only adds to its aesthetic appeal but also negates the need for paint, showcasing its raw, industrial charm.
Conclusion: A New Era of Electric Vehicle Excellence
With its launch in 2022, the Tesla Cybertruck Tri Motor has redefined the scope of electric vehicle design and performance. This robust and uniquely designed electric truck stands as a shining example of Tesla's commitment to innovation, merging unparalleled resilience with futuristic aesthetics and marking a new chapter in the automotive world.