Technolia 2.0 Statio'sElec S Price and Specs
Added to the EV Database on 28 October 2023
Share Technolia 2.0 Statio'sElec S
price (NEW) from:
999,00
$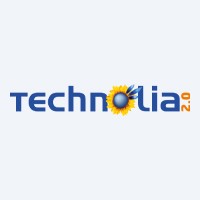 Technolia 2.0 Statio'sElec S Review ⚡
Technical Specifications, Price and Review on the new Technolia 2.0 Statio'sElec S.
Technolia 2.0 Statio'sElec S: A New Era in Electric Vehicle Charging
Electric vehicles (EVs) are rapidly changing the way we think about transportation, bringing forth the need for robust and efficient charging infrastructures. Standing at the forefront of this shift is the Technolia 2.0 Statio'sElec S, a state-of-the-art charging station that bridges the gap between technology and user-centricity.
From France with Precision
| | |
| --- | --- |
| manufactured in | France |
| new from ($) | 999 |
| power (kW) | 22 |
| voltage | 220 |
| rated current (A) | 32 |
| cable length | unknown |
| connector type | IEC 62196-1 and 62196-2 |
| simultaneous charging | 2 |
| IP rating | 55 |
The roots of the Statio'sElec S trace back to France, a nation celebrated for its innovative engineering solutions.
Affordability Meets Quality: At a starting price of $999, Technolia 2.0 presents a compelling mix of quality and value, making it accessible to a wider audience.
A Closer Look at the Technical Details
Power Dynamics: With a capacity to deliver a hefty 22 kW, this charger ensures a swift and efficient energy transfer for EVs.
Consistent Voltage: With a stable voltage of 220 volts, users can trust in a consistent and dependable charging process.
Energy Transfer at its Best: A rated current of 32A facilitates a faster energy flow, streamlining the entire charging session.
Design and Features: Where Function Meets Elegance
Universal Connector Support: Recognizing the diverse needs of modern EVs, it seamlessly integrates with IEC 62196-1 and 62196-2 connectors, ensuring compatibility across various vehicle brands.
Multiple Charging Capabilities: It's adept at managing either one or two charging sessions simultaneously, making it a preferred choice for multi-vehicle households or commercial setups.
Guarded by Robust Protection: An IP55 rating ensures that the charger remains shielded against external environmental factors, promising consistent performance over time.
User-Centric Innovations
A successful charging station goes beyond just energy transfer. It's about a holistic user experience, from start to finish.
Multiple Access Modes: Whether it's RFID cards, NFC technology, QRCode scanning, or smartphone controls, users have multiple gateways to access the charger.
Payment Simplified: Beyond just charging, making payments is a breeze with diverse options, ranging from credit card transactions to swift SMS-based payments.
Prioritizing User Safety: Notably, its design integrates an access flap for mode 3 sockets, ensuring users never face accessibility issues, even during unexpected power interruptions.
Varied Charging Intensities
Depending on user preferences and needs, the Statio'sElec S offers flexibility in charging intensities, from a modest 3 kW to an impressive 22 kW.
Interactive User Feedback: Enhancing the user experience, a vivid OLED screen combined with intuitive indicator lights offer immediate and clear feedback on the charging status.
Craftsmanship that Stands Out
The body of the Statio'sElec S, whether in durable aluminum or refined stainless steel, is a testament to impeccable craftsmanship. It not only assures longevity but also brings an element of aesthetic appeal to any location it adorns.
Leading the Charge in Modern EV Infrastructure
The Technolia 2.0 Statio'sElec S is not just a charging station; it's the embodiment of what happens when cutting-edge technology meets intuitive design. By setting benchmarks in efficiency, safety, and user-friendliness, it's truly ushering in a new age in electric vehicle charging solutions.