Ekoenergetyka SAT 600 HPC Price and Specs
Added to the EV Database on 30 October 2023
Share Ekoenergetyka SAT 600 HPC
price (NEW) from:
25900,00
$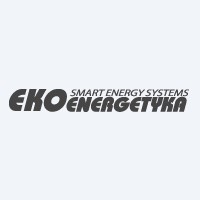 Ekoenergetyka SAT 600 HPC Review ⚡
Technical Specifications, Price and Review on the new Ekoenergetyka SAT 600 HPC.
Ekoenergetyka SAT 600 HPC: A Prime Choice in EV Charging Solutions
Electric vehicles are reshaping the modern transit scene. Enter the Ekoenergetyka SAT 600 HPC - a cutting-edge EV charger ensuring that these vehicles get the efficient power boost they deserve.
Rooted in Polish Innovation
Originating from Poland, renowned for its engineering prowess, the Ekoenergetyka SAT 600 HPC stands as a testament to top-tier European craftsmanship.
| | |
| --- | --- |
| manufactured in | Poland |
| new from ($) | 25900 |
| power (kW) | unknown |
| voltage | 380 |
| rated current (A) | up to 600 |
| cable length | 10 |
| connector type | OCPP 1.6-J ; OCPP 2.0.1 |
| simultaneous charging | 1 |
| IP rating | 54 |
Balancing Cost and Quality: With an attractive price tag of $25,900, this charging station offers significant value without compromising on its premium features.
Deep Dive into Technical Specifications
Steadfast Voltage Delivery: A consistent voltage of 380 ensures the charger provides unwavering energy supply, meeting the demands of modern electric vehicles.
Robust Current Capacity: With the ability to deliver up to a formidable 600 A, this charging station is ready to serve even the most power-hungry EVs.
Enhancing the User Experience
Diverse Connector Options: The SAT 600 HPC is equipped with OCPP 1.6-J and OCPP 2.0.1 connectors, making it versatile and suitable for a wide array of electric vehicles, from personal cars to heavy-duty trucks.
Lone but Strong: While it focuses on a single charging session at a time, it ensures that this singular task is performed with utmost efficiency.
Built to Last: Its durability is underlined by an IP54 rating, suggesting it can hold its own against dust and water splashes, making it ideal for various environments.
Special Features: A Notch Above the Rest
Adaptable Configurations: Beyond its primary function, the SAT 600 HPC offers six unique satellite configurations, adding an extra layer of customization.
Cooling for Rapid Charging: Its distinct liquid-cooled connectors promote faster charging while ensuring the system remains at optimal temperatures.
Simplified Payments: With multiple payment systems integrated, including CCV and additional choices like Payter, Valina, and Ingenico, users will find transactions seamless.
Visibility Perfected: The inclusion of an all-round LED lighting mechanism ensures users can easily identify the charger's status from any angle.
Safety First: The Cable Management System, featuring a flat arm and braking mechanism, ensures cables remain tangle-free, reducing wear and enhancing safety.
Tailored Cable Lengths
Understanding that one size doesn't fit all, Ekoenergetyka offers cable lengths of 4.5m for both CCS and CCS HPC as standard. However, for those in need of extended reach, options are available up to 10m and 8m respectively.
Ekoenergetyka: Paving the Way Forward
In the bustling arena of electric vehicle infrastructure, the Ekoenergetyka SAT 600 HPC sets itself apart. By merging advanced technology with user-friendly features, it provides an EV charging experience that is efficient, safe, and above all, unparalleled.