Viridian EV charge point - RCM and RCBO Price and Specs
Added to the EV Database on 30 October 2023
Share Viridian EV charge point - RCM and RCBO
price (NEW) from:
899,00
$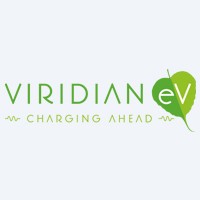 Viridian EV charge point - RCM and RCBO Review ⚡
Technical Specifications, Price and Review on the new Viridian EV charge point - RCM and RCBO.
Viridian EV Charge Point - A Peek into the Future of Electric Vehicle Charging
As the world steers toward a more sustainable mode of transport, the electric vehicle industry continues to grow in leaps and bounds. At the forefront of this transition, the Viridian EV charge point with its integrated RCM and RCBO functions has emerged as a game-changer. With its compelling blend of innovation, safety, and efficiency, this charging solution is a noteworthy contender in the expanding EV infrastructure.
Crafted in the Heart of the United Kingdom
| | |
| --- | --- |
| manufactured in | United Kingdom |
| new from ($) | 899 |
| power (kW) | 22 |
| voltage | 220 |
| rated current (A) | 32 |
| cable length | unknown |
| connector type | Type 2 |
| simultaneous charging | 1 |
| IP rating | 54 |
Hailing from the esteemed engineering corridors of the United Kingdom, the Viridian Ev EV charge point exudes quality and performance, both of which are paramount in the ever-advancing electric vehicle sector.
Worth Every Penny: Priced at a competitive $899, this charging station provides top-tier features and unmatched reliability, ensuring users get the best bang for their buck.
Diving into the Specifications
Unwavering Power Delivery: A potent power output of 22kW and a steady voltage of 220 ensure rapid and consistent energy supply, keeping pace with modern electric vehicle demands.
Connector Compatibility: Equipped with a Type 2 connector, this charge point stands ready to service a broad spectrum of electric vehicles, ensuring wide-ranging applicability.
Sturdy and Weather-Resistant: With an IP54 rating, this charging station can withstand dust and splashes, making it a robust companion for outdoor installations.
Emphasizing User Safety and Efficiency
Integrated DC Protection: The unit's 6mA DC protection system is a testament to its emphasis on user safety. By preventing DC leakage, it not only ensures an efficient charging process but also stays compliant with the IEC 61851-1 standards.
Advanced Residual Current Monitoring (RCM): This feature sets the charging station apart. By actively monitoring and pinpointing any DC faults, it guarantees an additional safety layer, providing peace of mind to EV owners during charging sessions.
Incorporating Circuit Protection
Optimized with RCBO: The built-in optional RCBO (Residual Current Circuit Breaker with Overcurrent protection) is more than just an additional feature. It acts as a sentinel, protecting against electric shocks and shielding the circuitry from potential overcurrent scenarios, ensuring both the vehicle and the user are always safe.
Positioned for Tomorrow's EV Needs
The electric vehicle market is dynamic, with rapid advances happening frequently. The Type 2 socket charge point by Viridian Ev isn't just another charging station; it represents the future. By focusing on safety, efficiency, and adaptability, this charge point offers an enticing proposition for today's electric vehicles and the ones yet to come.
Conclusion: Viridian Ev - Leading the Electric Charge
In an age where electric vehicles are set to dominate the roads, having a reliable and efficient charging solution is crucial. The ViridianEV charge point with its RCM and RCBO functions showcases what the future of EV charging looks like - safe, efficient, and ahead of the curve.