Heliox Rapid 150 kW Price and Specs
Added to the EV Database on 30 October 2023
Share Heliox Rapid 150 kW
price (NEW) from:
55000,00
$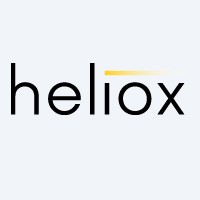 Heliox Rapid 150 kW Review ⚡
Technical Specifications, Price and Review on the new Heliox Rapid 150 kW.
Heliox Rapid 150 kW: The New Gold Standard in EV Charging
Amidst the accelerating shift towards sustainable transportation, the demand for reliable and efficient electric vehicle (EV) charging solutions has skyrocketed. Tapping into this growing need, the Netherlands-based Heliox presents its Rapid 150 kW Charging System, a synthesis of innovation, efficiency, and user-centric design.
Designed in the Cradle of Innovation: Netherlands
| | |
| --- | --- |
| manufactured in | Netherlands |
| new from ($) | 55000 |
| power (kW) | 150 |
| voltage | 380 |
| rated current (A) | 400 |
| cable length | 9 |
| connector type | 2x CCS2 (IEC 62196) |
| simultaneous charging | 1 |
| IP rating | 54 |
Originating from the engineering-rich terrains of the Netherlands, the Heliox Rapid 150 kW is more than just a charging point—it's a testament to Dutch precision and forward-thinking.
Investing in the Future: With a competitive price tag of $55,000, this system embodies the essence of top-grade technology, promising unmatched performance and longevity.
Specifications that Speak Volumes
Mighty Power Packed: Commanding a remarkable power output of 150 kW and a consistent voltage of 380, this charger ensures that EVs spend less time at the station and more on the road.
Connectors that Cater: Equipped with dual CCS2 connectors, the system is poised to service a multitude of electric vehicles, making it an all-encompassing charging solution.
Built to Last: The IP54 rating confirms its resilience against external elements, ensuring optimal performance regardless of weather conditions.
User Experience at its Finest
Streamlined Structure: The unique split unit design, comprising a power cabinet and a dispenser column, offers versatility, making it suitable for diverse settings from highways to public charging zones.
Interactive Interface: The inclusion of a 10-inch touchscreen LCD isn't merely a feature; it's an invitation for users to experience intuitive, hassle-free charging.
Payment Made Effortless
Versatile Transaction Systems: With an integrated payment terminal, users have the freedom to choose from an array of payment methods, from traditional credit cards like VISA and MasterCard to contemporary mobile payment avenues such as ApplePay and GooglePay.
Peak Efficiency and Safety
Maximized Output: The impressive efficiency rate of 94.7% means that nearly every ounce of energy is utilized, setting new benchmarks in energy conservation.
Safety in Design: With an IP54/IK10 rating, users can rest assured that they're interacting with a device built to prioritize their safety, come rain or shine.
The Future of Charging
Heliox's Rapid 150 kW is more than a charging station; it's an embodiment of what the future of EV charging should look like—swift, user-friendly, and efficient. In an age where time is of the essence, the Rapid 150 kW is set to drive the narrative of what rapid truly means in the context of EV charging.