EO Charging EO MINI PRO 3 Price and Specs
Added to the EV Database on 31 October 2023
Share EO Charging EO MINI PRO 3
price (NEW) from:
1350,00
$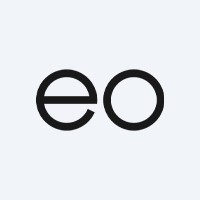 EO Charging EO MINI PRO 3 Review ⚡
Technical Specifications, Price and Review on the new EO Charging EO MINI PRO 3.
EO Charging EO MINI PRO 3: The Compact Powerhouse for Your EV
The electric vehicle (EV) industry has grown exponentially in recent years. As we become more environmentally conscious, the need for efficient and compact charging solutions becomes paramount. Enter the EO Charging EO MINI PRO 3, a product that promises to revolutionize the way you power your electric vehicle.
Compact Yet Capable
| | |
| --- | --- |
| manufactured in | United Kingdom |
| new from ($) | 1350 |
| power (kW) | 7.2 |
| voltage | 220 |
| rated current (A) | 14 |
| cable length | unknown |
| connector type | Type 2 |
| simultaneous charging | 1 |
| IP rating | IP54 |
The EO Mini Pro 3 isn't just another charger. It's a design marvel that combines sleek aesthetics with high functionality. Its size, comparable to an A5 notepad, allows it to blend seamlessly into any environment. But don't be misled by its compact form; this charger packs a potent 7.2 kW punch, ensuring your EV is juiced up and ready to roll after a quick overnight charge.
Smart Charging with the EO App
Gone are the days when you had to check your charger physically. With the EO app, all essential information is at your fingertips. Monitor energy consumption, review your charging history, and manage ongoing charging sessions with ease, all from your smartphone.
Universal Compatibility
Do you own a Type 2 electric vehicle? If yes, the EO Mini Pro 3 is your ideal match. Its plug-and-play functionality means there's no lengthy setup; plug in your EV, and you're good to go.
Harnessing the Sun
One of the EO Mini Pro 3's standout features is its ability to integrate with solar panels. Through CT clamps, this device allows you to use solar energy, tapping into nature's most abundant energy source. And on days when the sun isn't shining as brightly? The charger smartly supplements with eco-friendly grid energy, ensuring your EV always has the power it needs.
Power Balancing for Peace of Mind
Ever been concerned about overloading your home's electrical system? With the EO Mini Pro 3, such worries are a thing of the past. Its power balancing functionality guarantees your household electrical supply remains steady, preventing potential blackouts and ensuring your home remains safe.
Final Thoughts
In the EO Mini Pro 3, EO Charging has provided an elegant, efficient, and eco-friendly solution for EV owners. Whether you're new to the electric vehicle world or a seasoned pro, this charger promises to simplify your charging needs while making a minimal footprint—both environmentally and spatially.