Valent Power QUICK-e DC FAST CHARGER Price and Specs
Added to the EV Database on 28 October 2023
Share Valent Power QUICK-e DC FAST CHARGER
price (NEW) from:
19900,00
$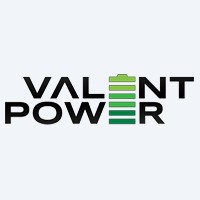 Valent Power QUICK-e DC FAST CHARGER Review ⚡
Technical Specifications, Price and Review on the new Valent Power QUICK-e DC FAST CHARGER.
Valent Power QUICK-e DC Fast Charger: Revolutionizing Electric Vehicle Charging
Electric vehicles (EVs) are no longer a thing of the future; they're here, making waves in the automobile industry. At the heart of this transformation lies the ability to charge these vehicles rapidly and efficiently. Enter the Valent Power QUICK-e DC Fast Charger, a game-changer set to redefine how we view EV charging.
A Deep Dive into American Craftsmanship
| | |
| --- | --- |
| manufactured in | USA |
| new from ($) | 19900 |
| power (kW) | 50 |
| voltage | 380 |
| rated current (A) | 125 |
| cable length | 4.5 |
| connector type | Combo and/or CHAdeMO |
| simultaneous charging | 2 |
| IP rating | NEMA 3-rating |
US Manufactured: The QUICK-e is a testament to the prowess of American engineering, guaranteeing quality and precision in every unit.
Affordable Excellence: Priced at just $19,900, Valent Power presents a premium charging solution that promises value without compromising on performance.
Technical Specifications that Impress
Power at its Core: The QUICK-e delivers an impressive 50 kW power, ensuring rapid energy transfer to your EV.
Consistent Voltage: Operating at a steady 380 volts, the charger guarantees consistent charging times for your vehicle.
Efficient Current Flow: With a rated current of 125A, the QUICK-e is all about optimizing charge times.
Extended Reach: A cable length of 4.5 meters ensures ease of accessibility for diverse parking scenarios.
Versatility and User Experience
Universal Connector Compatibility: Whether your vehicle uses Combo or CHAdeMO standards, the QUICK-e stands ready. Its dual compatibility underscores its design philosophy - serving a wide spectrum of EVs.
Dual Charging Capabilities: The ability to charge two vehicles simultaneously is a testament to the QUICK-e's advanced design, ensuring no EV owner has to wait.
Robust Build: With a NEMA 3-rating, this charger is built to withstand varied environmental conditions, ensuring longevity and durability.
Efficiency Meets Speed
It's no secret that speed is of the essence in today's fast-paced world. Valent Power's QUICK-e, equipped with advanced Direct Current Quick Charging (DCQC) technology, is up to the challenge. Imagine refueling your EV in just 30 minutes - this is the promise that the QUICK-e delivers on. However, speed is not its only virtue. This charger is designed for minimal grid impact, making it not just a choice for today but a sustainable choice for tomorrow.
Seamless Installation: A Perfect Fit
The QUICK-e isn't just a powerhouse in performance; its design ensures a hassle-free installation. Whether it's a bustling commercial hub or a quiet residential neighborhood, the QUICK-e integrates seamlessly, reflecting its adaptability.
In Conclusion: Charging, Reimagined
In a rapidly evolving EV landscape, Valent Power's QUICK-e DC Fast Charger emerges as a beacon of innovation. It's not just a product but a solution, crafted with precision and foresight, catering to the needs of both today and tomorrow.