Zaptec Pro Price and Specs
Added to the EV Database on 24 October 2023
Share Zaptec Pro
price (NEW) from:
1950,00
$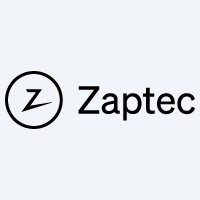 Technical Specifications, Price and Review on the new Zaptec Pro.
Zaptec Pro Charging System: The Future of Electric Vehicle Charging
In the ever-evolving landscape of electric vehicles, the need for efficient, reliable, and advanced charging systems is paramount. Enter the Zaptec Pro, a pinnacle of innovation, tailored to meet the exacting needs of the modern EV user. This charging system isn't just designed to fulfill today's needs but to anticipate and meet tomorrow's demands.
Technical Specifications:
| | |
| --- | --- |
| manufactured in | Netherlands |
| new from ($) | 1950 |
| power (kW) | 22 |
| voltage | 220 |
| rated current (A) | 32 |
| cable length | unknown |
| connector type | IEC 62196-2 Type 2 |
| simultaneous charging | 1 |
| IP rating | 54 |
Origin: Expertly crafted in the Netherlands
Price: Set at an attractive point of $1950
Power: Delivers a commanding 22 kW
Voltage: Operates efficiently at 220V
Current: Reliable 32A output
Cable Length: While unspecified, designed for user convenience
Connector: State-of-the-art IEC 62196-2 Type 2
Simultaneous Charging: Tailored for a dedicated charging experience
Protection Rating: IP54, ensuring dust and water resistance
Key Features of the Zaptec Pro Charging System:
Dynamic Phase Balancing Technology:
The Zaptec Pro's patented phase balancing tech is its heart, optimizing available current and enabling simultaneous charging for multiple vehicles.
Expandability:
Thinking of scaling up your charging infrastructure? With the Zaptec Pro, you can do so without incurring heavy costs on power grid upgrades, making it a future-proof investment.
Safety First:
A dedicated Residual Current Detector of Type B and an integrated fuse approved by third parties underscore the system's commitment to user safety.
Robust Safety Relay:
The Zaptec Pro's safety relay boasts a 3mm contact gap and adheres to rigorous standards like IEC 62955 and IEC 62423, enhancing the electrical safety of the system.
Built-in 40 A MCB:
This feature guarantees prolonged uptime, ensures fault localization for minimal disruptions, and offers robust protection against potential short circuits and overloads.
Why Zaptec Pro Stands Out:
The Zaptec Pro is not just a charging system – it's a testament to foresight, innovation, and dedication to delivering unparalleled user experience. From its state-of-the-art features to its commitment to safety and expandability, the Zaptec Pro positions itself as the go-to choice for those seeking the best in EV charging solutions.
Final Thoughts:
With the global shift towards electric vehicles gaining momentum, the role of reliable and advanced charging systems is undeniable. The Zaptec Pro, with its myriad of features and user-centric design, is poised to play a pivotal role in this transition. When you think of futuristic, efficient, and reliable EV charging, think Zaptec Pro.