Abarth 500e Price and Specs
Added to the EV Database on 03 November 2023
Share Abarth 500e in Social Media:
price (NEW) from:
41325,00
$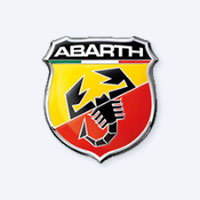 Technical Specifications, Price and Review on the new Abarth 500e.
Unveiling the All-New Abarth 500e: Electrifying Performance Meets Iconic Style
In the ever-evolving world of automotive innovation, Abarth has made a bold leap into the future with the introduction of the New Abarth 500e. This electrifying addition to the Abarth family promises a driving experience like no other, combining the brand's renowned sporty aesthetics with the power of electric propulsion. In this comprehensive article, we will delve into the features and specifications of the New Abarth 500e, highlighting what makes it a standout choice in the world of electric vehicles.
Electrifying Design
| | |
| --- | --- |
| manufactured in | Italy |
| new from ($) | 41325 |
| range (km) | 345 |
| max. speed | 155 |
| sales start | 2023 |
| 0 to100 km/h | 7 |
| power (h.p.) | 155 |
| battery (kWh) | 42.2 |
| car type | hatchback / 3 doors |
| drive type | FWD |
Sporty Look: The New Abarth 500e immediately grabs your attention with its sporty aesthetics. Featuring 17-inch Alloy wheels, Abarth Signature LED Lights, bold bumpers, and sharp lines, it exudes an unmistakable aura of performance and style.
Sporty Interiors: Step inside, and you'll be greeted by racing-inspired seats with integrated headrests and a 3-spoke steering wheel. Every element of the interior is designed to enhance your driving experience, ensuring you feel connected to the road.
The Power of Electrification
Under the hood, the New Abarth 500e houses a potent 113.7 kW e-motor, coupled with a 42 kWh lithium-ion battery. This all-electric powertrain not only reduces emissions but also elevates the fun-to-drive quotient. With an instant torque of 235 Nm, you can expect exhilarating accelerations and adrenaline rushes with every push of the pedal.
Unmatched Acceleration
Best in Class: The New Abarth 500e boasts an impressive 0-100 km/h time of just 7 seconds. This makes it the most responsive and exciting Scorpion ever for city driving, blending electric innovation with remarkable performance.
Tailored Driving Experience
Abarth Driving Modes: The New Abarth 500e puts you in control with exclusive driving modes - Turismo, Scorpion Street, and Scorpion Track. Tailor your driving style to your preferences, unleashing the full potential of your electric Abarth in every road challenge.
Connected to the Road
17-inch Alloy Wheels: Don't settle for ordinary when you can have the perfect combination of form and function. The new 17-inch Alloy Wheels not only look charming but also provide a smoother and more responsive ride.
Full LED Headlamps: Rule the road at night with the Full LED Headlamps featuring Abarth's signature lighting. They not only enhance visibility but also give your Abarth a powerful and distinctive appearance.
The Signature Scorpion
The New Abarth 500e proudly carries the Scorpion signature, representing the union of performance and innovation. This commitment to sustainability while delivering uncompromised fun is a testament to Abarth's legacy since 1949.
Infotainment and Connectivity
Uconnect™ 10.25" Infotainment System NAV: Elevate your driving experience with this high-tech display, providing real-time information about your Scorpion. Stay connected and in control while on the road.
7" Digital Cluster: Your essential driving information is at your fingertips, from speed and range to navigation maps. The all-digital cluster keeps you informed without distracting you from the road.
AVAS Sound
Rock'n'Roar: Every start in the New Abarth 500e is like an electrifying concert, thanks to the specific "Rock'n'Roar" AVAS Sound. Designed to capture the bold spirit of the Scorpion, it adds an auditory dimension to your driving experience.
Advanced Driver Assistance Systems (ADAS)
Experience worry-free driving with a comprehensive suite of Advanced Driver Assistance Systems, including Autonomous Emergency Brake, Lane Keeping Assist, Attention Assist, Traffic Sign Information, Intelligent Speed Assist, E-call, and breakdown call.
Smartphone Integration
Wireless Apple CarPlay®: Seamlessly connect your iPhone to the Uconnect™ Radio Touchscreen 10.25" and enjoy Siri voice control or touchscreen management for apps, messages, calls, and more.
Wireless Android Auto™: Android users can also enjoy wireless connectivity for apps, maps, and more with Android Auto™, creating a truly integrated driving experience.
Performance Pages
Keep a keen eye on your performance with Performance Pages. Torque Management provides real-time torque information, Drag Race Timers track acceleration and braking, and Technical Gauges offer engine power, battery status, temperature, and voltage information.
Versatile Interior
50/50 Rear Seats Split: Whether you're embarking on weekend adventures or big shopping trips, the New Abarth 500e offers more space. Fold down one or both seats to create various configurations and maximize cargo space.
One-Pedal Driving
In Turismo or Scorpion Street Mode, the New Abarth 500e offers one-pedal driving. Lift your foot, and the car proportionally decelerates while recovering kinetic energy to recharge the battery. It's a testament to the innovative nature of this electric Scorpion.
Charging Made Easy
With Abarth's charging modes, you have the flexibility to charge your vehicle wherever you are. Whether at home, public charging stations, or in a hurry, Abarth provides the convenience you need for endless fun.
Abarth 500e Turismo
For those seeking the pinnacle of electric power, the Abarth 500e Turismo delivers Performance with a unique Style and the original Abarth Sound. Features include the Abarth Sound Generator, 18" Diamond-Cut Alloy Wheels, and Alcantara Premium Interiors.
High-Tech Features
Elevate your driving experience with an array of cutting-edge features, including 360° parking sensors, rearview camera, blind spot warning, automatic high/low beam, wireless charging pad, keyless entry with Dedicated Wearable key, electrochromic internal mirror, exterior mirrors with defrost, and one-touch windows.
Sound Matters
Sound is a pivotal aspect of the Abarth experience. The Sound Generator and Premium JBL Audio system ensure that every moment behind the wheel is an auditory delight.
Abarth Style
The New Abarth 500e is designed to turn heads, both inside and out. From Alcantara sporty seats to an embossed dashboard, leather steering wheel, fixed glass roof (Hatchback only), 18-inch Diamond-Cut Alloy Wheels, chromed kick plate, sporty pedal cover, and privacy glass, it's a style statement on wheels.
Unrivaled Comfort
Experience unparalleled comfort with heated front seats, a heated windshield, a center armrest with a central console, and driver seat height adjustment.
Conclusion
The New Abarth 500e represents the perfect fusion of electrifying performance and iconic Abarth style. With its sporty aesthetics, powerful electric motor, advanced technology, and unmatched driving experience, it stands as a testament to Abarth's commitment to innovation and fun.
If you're ready to embark on a new era of electrifying driving, the New Abarth 500e awaits. Take the wheel and experience the future of fun-to-drive electric vehicles with Abarth.