BYD D1 Price and Specs
Added to the EV Database on 03 November 2023
Share BYD D1 in Social Media:
price (NEW) from:
23500,00
$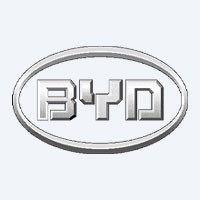 Technical Specifications, Price and Review on the new BYD D1.
BYD D1 2022 - A Comprehensive Overview
In the ever-evolving world of electric vehicles, BYD's commitment to innovation shines through with its latest offering, the BYD D1 2022 model. Packed with impressive features and cutting-edge technology, this compact MPV is poised to make a significant impact on the electric vehicle market. In this article, we delve into the parameter configuration, design, performance, and features of the BYD D1 2022, providing you with a comprehensive understanding of what makes this electric vehicle a standout choice.
Parameter Configuration
| | |
| --- | --- |
| manufactured in | China |
| new from ($) | 23500 |
| range (km) | 418 |
| max. speed | 130 |
| sales start | 2022 |
| 0 to100 km/h | No data |
| power (h.p.) | 136 |
| battery (kWh) | 53.6 |
| car type | minivan |
| drive type | FWD |
Model Variants
The BYD D1 2022 comes in two variants, both offering a remarkable NEDC pure electric life of 418 kilometers. These variants are:
BYD D1 22 Models 418km Comfortable Version
BYD D1 22 Models 418km Standard Version
Manufacturer and Energy Type
BYD, a pioneer in new energy vehicles, manufactures the BYD D1 2022, and both variants are pure electric, contributing to a sustainable and eco-friendly future.
Time to Market
The BYD D1 2022 made its debut on April 25, 2022, setting the stage for the latest advancements in electric mobility.
Fast Charging
One of the key highlights of the BYD D1 2022 is its fast-charging capabilities. With a fast charge time of just 0.5 hours (Comfortable Version) and 0.58 hours (Standard Version) and a fast charge amount of 30-80%, this electric MPV ensures convenience and efficiency.
Power and Motor
Both variants are equipped with a powerful single motor that delivers an impressive 136 Ps (horsepower). The motor layout is a permanent magnet synchronization type, providing efficient and reliable performance. The total motor power of 100 kW ensures a smooth and responsive driving experience, with a total torque of 180 N·m.
Design and Dimensions
Exterior
The BYD D1 2022 features a five-door, five-seat MPV design, making it ideal for families and urban commuters alike. It boasts a maximum speed of 130 km/h, ensuring a comfortable and safe ride.
Dimensions
Length: 4390 mm
Width: 1850 mm
Height: 1650 mm
Wheelbase: 2800 mm
Front Track: 1590 mm
Rear Track: 1590 mm
Doors Number: Five
Number of Seats: Five
Approach Angle: 15°
Departure Angle: 18°
Minimum Turning Radius: 5.6 m
Quality of Preparation: 1640 kg
Full Load Mass: 2015 kg
Battery
The BYD D1 2022 is equipped with a high-performance lithium iron phosphate battery branded by BYD. It features battery pre-heating, which enhances its performance in various weather conditions. With a battery power of 53.6 kWh and a power consumption of 12.3 kWh/100 km, this MPV strikes an excellent balance between range and efficiency.
Charging and Range
Charging Ports
The vehicle is equipped with fast-charge ports for quick and convenient charging, reducing downtime. Both variants feature a fast charge time of 0.5-0.58 hours and a fast charge amount of 30-80%.
Battery Life and Warranty
BYD stands behind the durability of their battery technology, offering a battery pack warranty of 6 years or 60 million kilometers for the Comfortable Version and 8 years or 15 million kilometers for the Standard Version.
Gearbox and Chassis
Gearbox
The BYD D1 2022 features a single-speed gearbox, ensuring a smooth and straightforward driving experience. This gearbox type offers simplicity and efficiency, ideal for urban driving.
Chassis and Steering
With a front-engine, front-drive configuration and McPherson independent suspension in the front and torsion beam non-independent suspension in the rear, the BYD D1 2022 promises a comfortable and stable ride. The electric power steering enhances maneuverability, making it well-suited for navigating city streets.
Safety Features
Safety is a top priority for BYD, and the D1 2022 model is no exception. It boasts an array of active and passive safety features, including:
ABS anti-lock brakes
Brake force distribution (EBD/CBC)
Brake assist (BA/EBA/BAS)
Traction control (ASR/TCS/TRC)
Body stability control (ESP/DSC/VSC)
Belt is not based reminders
Tire pressure monitor
Airbags for driver and passengers
Child seat interface
Assist and Control Features
The BYD D1 2022 is equipped with advanced assist and control features, such as:
Cruise control
Driving mode selection (Exercise, Economy, Snow)
Automatic parking
Uphill aid
Active Brake
Auto lane change assist
Road traffic signs recognition
Forward collision warning
Interior and Technology
Steering and Seating
The interior of the BYD D1 2022 combines functionality and comfort. The steering wheel is adjustable manually for both height and front/rear adjustment. The seats are upholstered in faux leather and offer various adjustment modes, ensuring a comfortable ride for both the driver and passengers.
Infotainment and Connectivity
The MPV is equipped with a 10.1-inch touch LCD screen for control and infotainment, ensuring an engaging driving experience. It features a color trip computer display, full LCD dashboard (Standard Version), and supports in-car apps and mobile phone wireless charging.
Lighting and Visibility
The BYD D1 2022 prioritizes safety with halogen low and high-beam lights and LED daytime running lights. The headlights feature height adjustment, automatic opening and closing, and delay-off functions for enhanced visibility.
Conclusion
In conclusion, the BYD D1 2022 represents a significant leap in electric vehicle technology. With impressive performance, advanced safety features, and a well-designed interior, it offers a compelling option for those seeking an eco-friendly and practical mode of transportation. Whether you're looking for a comfortable family vehicle or a reliable urban commuter, the BYD D1 2022 deserves serious consideration. With its remarkable parameter configuration, it's poised to make a significant impact in the electric vehicle market.
With the BYD D1 2022, BYD continues to lead the way in the electric vehicle industry, offering a compelling option for those who value sustainability, performance, and innovation.