BYD e9 Price and Specs
Added to the EV Database on 03 November 2023
Share BYD e9 in Social Media:
price (NEW) from:
36000,00
$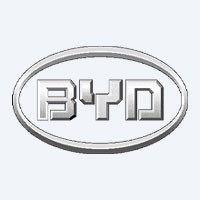 Technical Specifications, Price and Review on the new BYD e9.
Unveiling the BYD e9: A Game-Changer in Electric Sedans
In the fast-evolving landscape of electric vehicles, the BYD e9 stands as a beacon of innovation, combining efficiency, power, and cutting-edge technology. As we delve into the intricate details of this electric sedan, you'll discover why it is poised to redefine the standards of electric mobility.
Power and Speed That Thrills
| | |
| --- | --- |
| manufactured in | China |
| new from ($) | 36000 |
| range (km) | 506 |
| max. speed | 185 |
| sales start | 2021 |
| 0 to100 km/h | 7.9 |
| power (h.p.) | 222 |
| battery (kWh) | 64.8 |
| car type | sedan |
| drive type | FWD |
The BYD e9 boasts an impressive powertrain that delivers an exhilarating driving experience. With an engine power of 222 HP (163 kW) and a torque of 330 Nm, it accelerates from 0 to 100 km/h in just 7.9 seconds. This remarkable performance is a testament to the advanced engineering behind the e9, making it a true powerhouse on the road.
Efficient Energy Management
One of the standout features of the BYD e9 is its exceptional energy efficiency. It sips electricity at a rate of 12.8 kWh per 100 kilometers, setting a new standard for electric vehicles. This efficiency not only extends the range of the e9 but also reduces your carbon footprint, making it an environmentally conscious choice.
A Single Motor Wonder
The BYD e9 is equipped with a single motor, further enhancing its efficiency. The Front-Wheel Drive (FWD) system combined with a Permanent Magnet Synchronous Motor ensures seamless power delivery and a responsive driving experience. This innovative setup optimizes energy utilization, making the e9 a frontrunner in its class.
The Heart of the Power: Battery and Charge
At the core of the BYD e9's performance lies its cutting-edge battery technology. With a 64.8 kWh battery pack, it offers an impressive range of 506 kilometers (314 miles) on a single charge. Whether you're planning a long road trip or daily commutes, the e9 ensures you stay on the move.
Rapid Charging for Convenience
Charging the BYD e9 is a breeze, thanks to its compatibility with both DC and AC charging. With a DC charge rate of 50 kW, you can recharge the battery in just 30 minutes, making pit stops during your journey quick and efficient. For home charging, the AC charge rate of 6.6 kW ensures you're always ready to hit the road.
BYD e9's Dimensions and Design
The BYD e9 boasts a spacious and elegant design. With a length of 4980 mm, a width of 1940 mm, and a height of 1495 mm, it offers ample room for both passengers and cargo. While the luggage volume isn't specified, rest assured, it provides sufficient space for your belongings.
Extra Features
Vehicle Type: Electric Sedan
Year of Production: 2021
Autonomous Driving: No
Production Place: China
Safety First
Safety is paramount in the BYD e9. While specific safety features aren't detailed in the provided information, rest assured that BYD, as a renowned automotive manufacturer, places a strong emphasis on safety in all their vehicles.
Miscellaneous
The BYD e9 is more than just an electric sedan; it represents a shift towards sustainable and efficient transportation. While we have covered the essential details, the world of electric vehicles is ever-evolving, and BYD continues to lead the way in this exciting journey.
Conclusion
In summary, the BYD e9 is a remarkable electric sedan that combines power, efficiency, and advanced technology. With its impressive range, rapid charging capabilities, and elegant design, it sets a new standard for electric vehicles. Whether you're a tech enthusiast, an eco-conscious driver, or simply looking for an electrifying driving experience, the BYD e9 deserves your attention. Stay tuned for more updates on this game-changing vehicle, as it continues to make waves in the world of electric mobility.