BYD e1 Price and Specs
Added to the EV Database on 03 November 2023
Share BYD e1 in Social Media:
price (NEW) from:
9500,00
$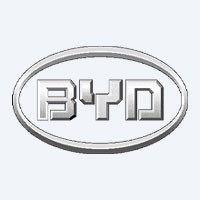 Technical Specifications, Price and Review on the new BYD e1.
BYD E1: A Compact Electric Car for Urban Living
As urban areas become increasingly congested and the need for sustainable transportation solutions grows, electric vehicles (EVs) are becoming a popular choice for eco-conscious city dwellers. The BYD E1 is a compact electric car designed with urban living in mind. In this article, we'll explore the key features and specifications of the BYD E1, highlighting why it's an attractive option for city commuters.
Introduction to the BYD E1
| | |
| --- | --- |
| manufactured in | China |
| new from ($) | 9500 |
| range (km) | 305 |
| max. speed | 130 |
| sales start | 2019 |
| 0 to100 km/h | 10.3 |
| power (h.p.) | 61 |
| battery (kWh) | 32.2 |
| car type | hatchback / 5 doors |
| drive type | FWD |
The BYD E1 is part of BYD's commitment to providing practical and eco-friendly mobility solutions. It's a compact electric car that excels in navigating the challenges of city life while offering the benefits of electric propulsion. Whether you're a daily commuter, a student, or someone looking for an efficient urban runabout, the BYD E1 deserves your attention.
Key Features of the BYD E1
1. Compact and Agile
The compact dimensions of the BYD E1 make it ideal for maneuvering through busy city streets and tight parking spaces. Its small footprint ensures you can easily navigate traffic and find parking in crowded urban areas.
2. Impressive Range of the BYD E1
Despite its small size, the BYD E1 doesn't compromise on range. Equipped with a capable battery system, it offers a range of up to 305 km on a single charge. This means you can tackle your daily commute or run errands without worrying about recharging frequently.
3. Modern Interior
Inside the BYD E1, you'll find a modern and comfortable cabin. It's designed to make your daily commute a pleasant experience with ergonomic seating, intuitive controls, and ample connectivity options.
4. Eco-Friendly
The BYD E1 is an emission-free vehicle, contributing to reduced air pollution in urban areas. It's an excellent choice for individuals who want to reduce their carbon footprint and promote cleaner transportation in their communities.
Performance and Specifications
Let's take a closer look at the performance and specifications of the BYD E1:
Motor: The E1 is equipped with an efficient electric motor that delivers 61 h.p. of power, ensuring brisk acceleration in city traffic.

Charging: The E1 supports fast charging, allowing you to replenish the battery quickly when needed. It can charge to 80% capacity in approximately 30 minutes.

Safety: BYD prioritizes safety, and the E1 is no exception. It comes with a range of safety features to ensure a secure driving experience.
Why Choose the BYD E1?
The BYD E1 stands out in the electric vehicle market for several reasons:
Affordability: It offers an affordable entry point into the world of electric cars, making it accessible to a wide range of consumers.

Urban-Friendly: Its compact size and agility make it perfect for city living, where parking and maneuverability are crucial.

Sustainability: As a zero-emission vehicle, the BYD E1 aligns with environmentally conscious urban lifestyles.

Practicality: With its impressive range and comfortable interior, the E1 is a practical choice for daily commuting and urban exploration.
Conclusion
The BYD E1 represents a smart choice for urban commuters seeking an eco-friendly and affordable mode of transportation. Its compact size, impressive range, and modern features make it a compelling option for those navigating the challenges of city living.
In conclusion, the BYD E1 is more than just a compact electric car; it's a symbol of practicality, sustainability, and the future of urban mobility. Visit the EV Compare page linked above for more detailed information on the BYD E1 and make an informed decision for your urban commuting needs.