Abarth 500e Convertible Price and Specs
Added to the EV Database on 03 November 2023
Share Abarth 500e Convertible in Social Media:
price (NEW) from:
44000,00
$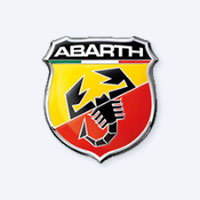 Abarth 500e Convertible Review ⚡
Technical Specifications, Price and Review on the new Abarth 500e Convertible.
Abarth 500e Convertible: Electrifying Performance and Efficiency
The Abarth 500e Convertible is a remarkable electric vehicle that combines electrifying performance with impressive efficiency. In this comprehensive guide, we'll delve into the key features and specifications of this electrifying car, shedding light on its range, charging capabilities, performance, and more. Let's dive right in and explore what makes the Abarth 500e Convertible stand out in the world of electric vehicles.
Electrifying Performance
| | |
| --- | --- |
| manufactured in | Italy |
| new from ($) | 44000 |
| range (km) | 340 |
| max. speed | 155 |
| sales start | 2023 |
| 0 to100 km/h | 7 |
| power (h.p.) | 155 |
| battery (kWh) | 42.2 |
| car type | cabrio |
| drive type | FWD |
Acceleration and Top Speed
The Abarth 500e Convertible boasts an impressive acceleration capability, reaching 0 to 100 km/h in just 7.0 seconds. This snappy acceleration provides a thrilling driving experience, making it perfect for those who enjoy quick getaways. Furthermore, the car offers a top speed of 155 km/h, ensuring that you can enjoy high-speed driving when the need arises.
Real Range Estimation
One of the most crucial aspects of an electric vehicle is its range, and the Abarth 500e Convertible does not disappoint. It offers a real-world range estimation that can vary depending on weather conditions and driving style. In cold weather, you can expect a range of approximately 225 km, while in milder conditions, the range extends to an impressive 340 km. These figures are indicative of the versatility and adaptability of the Abarth 500e Convertible for various driving scenarios.
Energy Consumption
The Abarth 500e Convertible excels in energy efficiency, with an estimated vehicle consumption of 168 Wh/km in cold weather and as low as 111 Wh/km in mild weather. These figures demonstrate the car's efficiency in utilizing its 42.2 kWh lithium-ion battery effectively. With minimal CO2 emissions and low energy consumption, it's a green choice for environmentally-conscious drivers.
Charging Capabilities
Home and Destination Charging
Charging the Abarth 500e Convertible is a breeze, whether at home or your destination. It supports various charging options, including a regular wall plug and charging stations.
Fast Charging
For those looking to hit the road quickly, the Abarth 500e Convertible supports fast charging using the Combined Charging System (CCS).
Dimensions and Weight
The Abarth 500e Convertible offers a compact yet spacious design, making it ideal for urban commuting and weekend getaways. Here are some key dimensions and weight specifications:
Length: 3673 mm
Width: 1683 mm
Width with mirrors: 1900 mm
Height: 1518 mm
Wheelbase: 2322 mm
Weight Unladen (EU): 1435 kg
Gross Vehicle Weight (GVWR): 1730 kg
Conclusion
In conclusion, the Abarth 500e Convertible is a remarkable electric vehicle that excels in both performance and efficiency. With its quick acceleration, impressive range, and versatile charging capabilities, it offers an electrifying driving experience. Whether you're a city dweller or an adventure enthusiast, the Abarth 500e Convertible is a fantastic choice for those looking to embrace electric mobility without compromising on fun and efficiency.
With its outstanding features and specifications, the Abarth 500e Convertible is poised to make a significant impact in the world of electric vehicles. If you're considering an electric car that combines style, performance, and efficiency, the Abarth 500e Convertible deserves a spot at the top of your list.