GAC Aion S Plus Price and Specs
Added to the EV Database on 03 November 2023
Share GAC Aion S Plus in Social Media:
price (NEW) from:
18900,00
$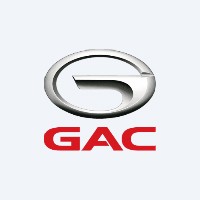 Technical Specifications, Price and Review on the new GAC Aion S Plus.
2021 GAC Aion S Plus 80: Electric Efficiency and Powerhouse Performance
In the rapidly evolving world of electric vehicles (EVs), the 2021 GAC Aion S Plus 80 stands out as a compelling contender that combines efficiency, power, and cutting-edge features. With a strong emphasis on sustainability and performance, this electric sedan is making waves in the automotive industry. In this comprehensive article, we delve deep into the key features, specifications, and unique qualities that make the 2021 GAC Aion S Plus 80 a standout choice for eco-conscious drivers and enthusiasts alike.
Efficient Powertrain
| | |
| --- | --- |
| manufactured in | China |
| new from ($) | 18900 |
| range (km) | 602 |
| max. speed | 170 |
| sales start | 2021 |
| 0 to100 km/h | 6.8 |
| power (h.p.) | 244 |
| battery (kWh) | 69.9 |
| car type | sedan |
| drive type | FWD |
The heart of any electric vehicle lies in its powertrain, and the 2021 GAC Aion S Plus 80 does not disappoint. It is equipped with a remarkable 69.9 kWh battery, which not only provides ample energy storage but also contributes to an impressive range of 602 kilometers (373 miles). This remarkable range ensures that you can go the extra mile without constantly worrying about recharging.
Cutting-Edge Motor Technology
Under the hood, the Aion S Plus 80 is driven by a single motor system featuring a Permanent Magnet Synchronous Motor. This advanced motor technology delivers a robust 224 horsepower (164 kW) and a torque of 350 Nm. The result is a vehicle that offers exhilarating acceleration and a max speed of 170 km/h, taking just 6.8 seconds to reach 0-100 km/h.
Rapid Charging Capabilities
In the world of electric vehicles, quick and convenient charging is paramount. The 2021 GAC Aion S Plus 80 excels in this regard, supporting a DC charge rate of up to 100 kW. This means that you can recharge your battery to 80% capacity in just 45 minutes, making long journeys more accessible and less time-consuming. For home charging, the AC charge rate is 6.6 kW, ensuring that you can conveniently top up your battery overnight.
Exceptional Efficiency
Efficiency is one of the key advantages of electric vehicles, and the Aion S Plus 80 shines in this department with an average consumption of 11.6 kWh/100km. This translates to outstanding fuel economy and reduced carbon emissions, making it an eco-friendly choice without compromising on performance.
Spacious and Stylish
The 2021 GAC Aion S Plus 80 offers more than just performance and efficiency; it also boasts a spacious interior and elegant design. With a length of 4810 mm, a width of 1880 mm, and a height of 1515 mm, it provides ample room for passengers and luggage. The generous 453-liter luggage volume ensures that you have plenty of space for your belongings, whether you're on a weekend getaway or a daily commute.
Advanced Safety Features
Safety is a top priority for GAC, and the Aion S Plus 80 is equipped with a range of advanced safety features to protect you and your passengers. From adaptive cruise control to lane-keeping assist and advanced driver assistance systems, this electric sedan offers peace of mind on the road.
Autonomous Driving
The 2021 GAC Aion S Plus 80 also features autonomous driving capabilities, reflecting the latest advancements in automotive technology. While it may not be fully autonomous, it offers a taste of the future with features like automated lane-keeping and adaptive cruise control, making your drive more comfortable and secure.
GAC Aion S Plus Production Excellence
The Aion S Plus 80 is a product of GAC's commitment to quality and innovation. Produced in China, it reflects the brand's dedication to delivering cutting-edge electric vehicles with global appeal.
In conclusion, the 2021 GAC Aion S Plus 80 is a remarkable electric sedan that excels in efficiency, power, and advanced features. With a strong focus on sustainability and performance, it is well-positioned to meet the demands of eco-conscious drivers and automotive enthusiasts alike. If you're in the market for an electric vehicle that combines style, substance, and cutting-edge technology, the Aion S Plus 80 should undoubtedly be at the top of your list.