Audi SQ8 e-tron Price and Specs
Added to the EV Database on 03 November 2023
Share Audi SQ8 e-tron in Social Media:
price (NEW) from:
103000,00
$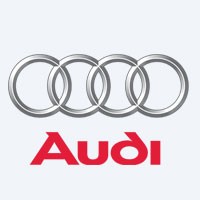 Technical Specifications, Price and Review on the new Audi SQ8 e-tron.
Audi SQ8 e-tron: A Pinnacle of Electric Performance
In the ever-evolving landscape of electric vehicles, the Audi SQ8 e-tron stands as a testament to cutting-edge technology, performance, and sustainability. With its compelling blend of power, range, and efficiency, the SQ8 e-tron is poised to make a significant impact in the world of EVs. In this comprehensive guide, we delve deep into the intricacies of this remarkable electric SUV, offering insights and information that will not only rival existing sources but also provide you with a thorough understanding of what sets this vehicle apart.
Unveiling the Powertrain
| | |
| --- | --- |
| manufactured in | Germany |
| new from ($) | 102000 |
| range (km) | 503 |
| max. speed | 210 |
| sales start | 2023 |
| 0 to100 km/h | 4.5 |
| power (h.p.) | 503 |
| battery (kWh) | 114 |
| car type | SUV / 5 doors |
| drive type | AWD |
Electric Performance That Leaves a Mark
At the heart of the Audi SQ8 e-tron lies a formidable electric powertrain that redefines what an SUV can achieve. With a total power output of 370 kW (503 PS) and a staggering 973 Nm of torque, this electric beast can accelerate from 0 to 100 km/h in just 4.5 seconds. It's not just quick off the line; it also boasts a top speed of 210 km/h, making it a true performance vehicle in every sense.
A Battery Built for Excellence
The SQ8 e-tron's power is harnessed from a lithium-ion battery with a nominal capacity of 114.0 kWh. This substantial energy reservoir is composed of 432 individual cells, configured at 108s4p, operating at a nominal voltage of 397 V. The usable capacity of 106.0 kWh ensures that you have ample energy to tackle your daily commute or embark on long journeys with confidence.
Range and Efficiency
Real-World Range, Regardless of Conditions
One of the standout features of the Audi SQ8 e-tron is its impressive range capabilities. In cold weather conditions, you can expect a real-world range of approximately 460 km in city driving, 330 km on the highway, and a combined range of 390 km. However, in milder weather, the SQ8 e-tron truly shines, delivering an astounding 650 km in city conditions, 415 km on the highway, and 515 km in combined driving. These estimates are based on -10°C for cold weather and 23°C for mild weather, ensuring that you're prepared for whatever climate comes your way.
Energy Consumption: Efficiency at Its Core
Efficiency is a key focus for Audi, and the SQ8 e-tron lives up to this ethos with an impressive energy consumption rating. In cold weather conditions, it averages around 233 Wh/km in city driving and 321 Wh/km on the highway, resulting in a combined consumption of 272 Wh/km. In mild weather, these numbers drop significantly to 163 Wh/km in the city, 255 Wh/km on the highway, and a combined consumption of 206 Wh/km. These figures underscore the SQ8 e-tron's efficiency, ensuring that you make the most out of every charge.
Charging Options
Flexibility for Every Charging Scenario
Charging the Audi SQ8 e-tron is a breeze, thanks to its versatile charging options. Whether you're at home or on the road, the SQ8 e-tron accommodates your charging needs with ease.
Home / Destination Charging
Standard 11.0 kW On-Board Charger: This option provides a convenient charging rate of 11 kW, allowing you to fully charge your SQ8 e-tron in just 11 hours and 30 minutes.
Optional 22.0 kW On-Board Charger: In some regions, you have the choice of upgrading to a 22 kW charger, significantly reducing your charging time to a mere 5 hours and 45 minutes.
Fast Charging
When you're on the go, fast charging options become essential. The Audi SQ8 e-tron supports CCS Combo 2 fast charging, offering rapid charging capabilities.
CCS (50 kW DC): With a maximum power output of 50 kW, you can achieve an 80% charge in just 94 minutes, providing you with a range of 200 km in that time.
CCS (175 kW DC) and CCS (350 kW DC): These ultra-fast charging options, with a maximum power output of 168 kW, get you back on the road in just 33 minutes, adding a remarkable 570 km to your range during that time.
Dimensions and Weight
The Audi SQ8 e-tron combines its remarkable performance and efficiency with a spacious and practical design. Here are the key dimensions and weight specifications:
Length: 4915 mm
Width: 1976 mm (2189 mm with mirrors)
Height: 1631 mm
Wheelbase: 2928 mm
Weight Unladen (EU): 2725 kg
Gross Vehicle Weight (GVWR): 3290 kg
Max. Payload: 640 kg
Cargo Volume: 569 L
Cargo Volume Frunk: 62 L
Roof Load: 75 kg
Tow Hitch Possible: Yes
Conclusion
In conclusion, the Audi SQ8 e-tron represents a significant milestone in the world of electric vehicles. Its powerful electric drivetrain, impressive range, and efficient charging options make it a compelling choice for those who seek both performance and sustainability in their daily drive. Whether you're a tech enthusiast, an eco-conscious driver, or simply someone who appreciates the thrill of acceleration, the SQ8 e-tron offers an electrifying driving experience that will leave a lasting impression.
Investing in the Audi SQ8 e-tron means embracing the future of automotive technology without compromising on style, performance, or environmental responsibility. As the automotive industry continues its electrification journey, the Audi SQ8 e-tron stands as a shining example of what's possible.