Citroen Ami Price and Specs
Added to the EV Database on 07 November 2023
Share Citroen Ami in Social Media:
price (NEW) from:
6900,00
$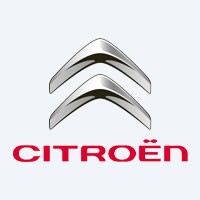 Technical Specifications, Price and Review on the new Citroen Ami.
Citroën Ami: Your Eco-Friendly Mobility Solution
We present the Citroën Ami - an electric vehicle that has captured the automotive world's attention with its compact design, affordability, and zero-emission capabilities. Join us as we explore this innovative vehicle and why it should be your top choice for eco-conscious commuting.
Citroën Ami: A Remarkable Choice
| | |
| --- | --- |
| manufactured in | France |
| new from ($) | 6900 |
| range (km) | 75 |
| max. speed | 45 |
| sales start | 2020 |
| 0 to100 km/h | No data |
| power (h.p.) | 8 |
| battery (kWh) | 5.5 |
| car type | hatchback / 3 doors |
| drive type | FWD |
Compact and Spacious
The Citroën Ami boasts a clever design, perfect for navigating busy city streets without sacrificing passenger comfort. Despite its small size, it offers surprising interior space for two passengers, ensuring a comfortable ride.
Environmentally-Friendly Performance
The Citroën Ami runs on an electric powertrain, contributing to cleaner air quality and a greener planet with zero tailpipe emissions. It's the perfect choice for individuals who want to reduce their environmental impact.
Affordable Commuting
Affordability sets the Citroën Ami apart. With a competitive price and low operating costs, owning an electric vehicle becomes accessible, saving you money on fuel expenses.
Citroën Ami Technology
Seamless Connectivity
Stay connected with the Citroën Ami's intuitive infotainment system, offering smartphone integration, navigation, and real-time traffic updates. It keeps you in control throughout your journey.
Effortless Urban Maneuverability
Navigating through crowded city streets is a breeze with the Citroën Ami. Its compact dimensions and tight turning radius simplify parking and maneuvering.
Prioritizing Safety
Safety is a priority for Citroën, evident in the Ami's advanced driver assistance systems. Drive with confidence, knowing that your safety is a top concern.
The Citroën Ami Experience
Customization Options
Express your unique style with a range of customization choices for the Citroën Ami. From vibrant colors to accessories, personalize your Ami to make it your own.
Easy Maintenance
Owning an electric vehicle doesn't mean added hassles. The Citroën Ami's simplified design and maintenance requirements ensure convenience and fewer trips to the mechanic.
A Sustainable Future
The Citroën Ami signifies a shift toward eco-friendly, budget-friendly urban mobility. Embrace this change with the Citroën Ami, the vehicle that excels in both style and sustainability.