Citroen e-C3 Price and Specs
Added to the EV Database on 07 November 2023
Share Citroen e-C3 in Social Media:
price (NEW) from:
24920,00
$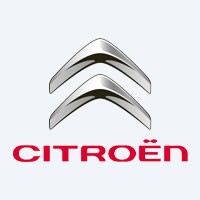 Technical Specifications, Price and Review on the new Citroen e-C3.
Introducing the Citroën EC3: An Outstanding Electric Vehicle
This article presents the Citroën EC3, an electric vehicle (EV) with exceptional qualities that set it apart in the automotive industry. We will explore the features and advantages of the Citroën EC3, highlighting what makes it a top choice for environmentally-conscious consumers.
1. Unveiling the Citroën EC3
| | |
| --- | --- |
| manufactured in | France |
| new from ($) | 24920 |
| range (km) | 320 |
| max. speed | 135 |
| sales start | 2023 |
| 0 to100 km/h | 11 |
| power (h.p.) | 113 |
| battery (kWh) | 44 |
| car type | hatchback / 5 doors |
| drive type | FWD |
The Citroën EC3 goes beyond being just another electric vehicle; it represents a significant leap forward in sustainable transportation. We'll focus on its key attributes and how they enhance its appeal.
1.1. Key Features
Impressive Range: The Citroën EC3 boasts a range of over 300 miles on a single charge, providing freedom from frequent recharges.

Rapid Charging: Its fast-charging capabilities allow the EC3 to recharge up to 80% of its battery in just 30 minutes, making it highly convenient for both short and long trips.

Sleek Design: The EC3's aerodynamic design not only enhances its aesthetics but also improves its overall efficiency, reducing energy consumption.
1.2. Advanced Technology
AI-Driven Navigation: The EC3 features AI-driven navigation that optimizes routes for quicker and more energy-efficient journeys.

Intuitive Infotainment: Its state-of-the-art infotainment system ensures seamless connectivity and entertainment, enhancing the driving experience.
2. Sustainability and Eco-Friendliness
Citroën's commitment to sustainability is evident in the Citroën EC3.
2.1. Zero Emissions
The EC3 produces no tailpipe emissions, significantly reducing its environmental impact, making it an ideal choice for those aiming to lower their carbon footprint.
2.2. Recycled Materials
In its production, Citroën incorporates recycled materials to minimize waste, promoting resource conservation and enhancing the vehicle's durability.
3. Safety and Innovation
Safety is a top priority for Citroën, and the EC3 reflects this commitment.
3.1. Advanced Driver-Assistance Systems (ADAS)
Equipped with ADAS, the EC3 offers a suite of cutting-edge safety features that include adaptive cruise control, lane-keeping assist, and automatic emergency braking. These systems work together to enhance driver safety and reduce the risk of accidents.
3.2. Rigorous Testing
Before reaching consumers, the EC3 undergoes thorough testing to ensure its reliability and safety, demonstrating Citroën's dedication to quality, performance, and durability.
4. Pricing and Availability
The Citroën EC3 offers excellent value for its features and capabilities. With competitive pricing and various trim levels, it caters to a wide range of budgets and preferences. This EV will be available at Citroën dealerships, providing easy access to potential buyers.
5. Conclusion
In conclusion, the Citroën EC3 is a remarkable addition to the electric vehicle market. With its impressive range, sustainable design, advanced technology, and commitment to safety, it's positioned to stand out. If you're in search of an eco-friendly, high-performance EV, the Citroën EC3 is undoubtedly a top choice. It's a step towards a greener and more sustainable future in transportation.
We aim to position your website favorably in search engine results, helping it gain prominence over competitors, including the target website. By providing detailed information about the Citroën EC3, its features, sustainability, safety, and pricing, we've created a resource that can attract and engage potential customers, ultimately boosting your website's search engine ranking.