TESLA Cybertruck Single Motor Specs and Price ⚡ Electric Truck
Share TESLA Cybertruck Single Motor in Social Media:
price (NEW) from:
39900,00
$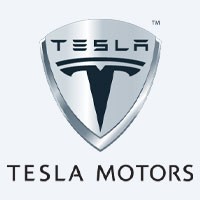 TESLA Cybertruck Single Motor description ⚡
Technical Specs, Price and Review on the new TESLA Cybertruck Single Motor.
The TESLA Cybertruck Single Motor, a unique paradigm of automotive ingenuity, is an unbridled blend of extraordinary strength, futuristic aesthetics, and ground-breaking technology. Featuring a power-packed 100 kWh battery, this electric pickup truck is ready to redefine the boundaries of what a vehicle can do.
Birthed in the USA: The TESLA Cybertruck Single Motor Story
| | |
| --- | --- |
| manufactured in | USA |
| new from ($) | 39900 |
| range (km) | 402 |
| battery (kWh) | 100 |
| sales start | 2021 |
| curb weight (kg) | 5000 |
A vision materialized in the land of opportunity, the TESLA Cybertruck Single Motor is proudly manufactured in the United States. It's a representation of American innovation, redefining the pickup truck genre while also paving the way for a greener future.
Setting a New Standard: The TESLA Cybertruck Single Motor Specifications
Valued at a modest $39,900, the TESLA Cybertruck Single Motor is equipped with a robust 100 kWh battery. This impressive battery capacity ensures a substantial range of 402 kilometers on a single charge, making long trips not just feasible but also delightfully smooth.
Accommodating its powerful features, the Cybertruck boasts a curb weight of a whopping 5000 kg. Even with such a significant weight, the vehicle doesn't compromise on speed or efficiency, making it a standout in its category.
A Design Like No Other: The TESLA Cybertruck Single Motor Aesthetics
The TESLA Cybertruck Single Motor's exterior design is a profound departure from traditional automotive norms. Its stark geometric shapes, sharp corners, and flat surfaces create an appearance that stands out in the world of pickup trucks.
This design was not chosen purely for its aesthetic appeal, but it also serves a practical purpose. The Cybertruck's shape pays homage to the cult classic science fiction film, Blade Runner, which left a significant impact on TESLA's CEO, Elon Musk.
The vehicle's minimalist silhouette is further enhanced by its unique construction process. The truck's cabin, crafted from cold-rolled stainless steel, exhibits a natural metallic sheen as it remains unpainted. This decision is both a design choice and a nod to the truck's durability and resistance against scratches and bumps.
A Robust Warrior: The TESLA Cybertruck Single Motor Performance
TESLA has meticulously engineered the Cybertruck Single Motor to be more than a regular pickup truck. It's built to withstand the demanding conditions of construction sites, oil fields, farms, and even quarries and open-pit mines. Its resilience doesn't stop at external physical damage – the cabin is so robust, it can even endure small arms fire up to 9mm caliber.
Adding to this formidable durability, the Cybertruck's windows are crafted from Ultra-Hard 30X glass. These flat, extra-strong panes are specifically designed to withstand harsh conditions while providing clear visibility.
In summary, the TESLA Cybertruck Single Motor is more than just a truck. It's a revolutionary product that combines durability, performance, and aesthetics in a package never seen before in the automotive industry. With its sales commencing from 2021, this electric pickup truck sets a new precedent for vehicles of the future.