AEHRA SEDAN Specs and Price ⚡ Electric Car
Share AEHRA SEDAN in Social Media:
price (NEW) from:
175000,00
$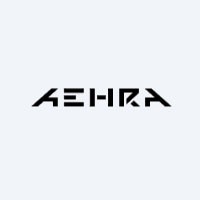 AEHRA SEDAN description ⚡
Technical Specs, Price and Review on the new AEHRA SEDAN.
AEHRA Sedan: Revolutionizing Luxury in Electric Vehicles
In the realm of electric vehicles, the AEHRA Sedan emerges as a true icon of high-end design and groundbreaking performance. Crafted with precision in the heart of Italy, this masterpiece is poised to redefine the electric vehicle market with its expected delivery in 2026. With a price range starting at $175,000 and extending up to $200,000, the AEHRA Sedan positions itself as the epitome of ultra-premium luxury. Let's delve into the remarkable technical specifications and features of this Italian marvel.
Manufactured in Italy: The AEHRA Sedan epitomizes the exquisite craftsmanship for which Italy is celebrated worldwide. From its inception to the final touches, Italian ingenuity and attention to detail are evident throughout this automotive work of art.
| | |
| --- | --- |
| manufactured in | Italy |
| new from ($) | 175000 |
| range (km) | 800 |
| max. speed | 200 |
| sales start | 2026 |
| 0 to100 km/h | 2 |
| power (h.p.) | 806 |
| battery (kWh) | 120 |
| car type | sedan |
| drive type | AWD |
Performance Beyond Boundaries
Unleash the Power: Underneath the hood, the AEHRA Sedan houses a tri-motor All-Wheel Drive (AWD) powertrain, generating a jaw-dropping 806 horsepower. This powerhouse of a motor not only promises sheer power but also an exhilarating driving experience.
Supercar Speed: Accelerating from 0 to 100 km/h in a mere 2 seconds, the AEHRA Sedan catapults itself into the realm of supercars. It's a testament to its lightning-fast acceleration, making every drive an adrenaline-packed experience.
Maximize Velocity: With a top speed of 200 km/h, the AEHRA Sedan doesn't just offer luxury; it's a high-speed performer that thrills at every turn.
A Glimpse into the Future
Sales Begin in 2026: The AEHRA Sedan is set to hit the streets in 2026, marking a new era in electric vehicle luxury. As anticipation builds, this Italian masterpiece is already making waves in the automotive world.
Elevate Your Driving Experience
Sedan Excellence: The AEHRA Sedan boasts a classic sedan design, complemented by its All-Wheel Drive (AWD) system. It promises not just a drive but an extraordinary journey that transcends expectations.
In summary, the AEHRA Sedan redefines the boundaries of luxury in electric vehicles. With its Italian heritage, remarkable power, lightning-fast acceleration, and impressive top speed, it is poised to revolutionize the electric vehicle market. As we eagerly await its arrival in 2026, one thing is certain: the AEHRA Sedan is more than a car; it's a symbol of innovation, elegance, and the future of electric vehicle luxury.