TESLA Cybertruck Dual Motor Specs and Price ⚡ Electric Truck
Share TESLA Cybertruck Dual Motor in Social Media:
price (NEW) from:
49900,00
$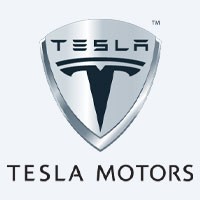 TESLA Cybertruck Dual Motor description ⚡
Technical Specs, Price and Review on the new TESLA Cybertruck Dual Motor.
In the realm of innovative automotive manufacturing, the TESLA Cybertruck Dual Motor commands attention with its game-changing specifications and unique design. Assembled with precision in the USA, the Cybertruck emerges as Tesla's groundbreaking entry into the world of pickup trucks.
An Overview of TESLA Cybertruck Dual Motor Features
| | |
| --- | --- |
| manufactured in | USA |
| new from ($) | 49900 |
| range (km) | 483 |
| battery (kWh) | 100 |
| sales start | 2021 |
| curb weight (kg) | 5000 |
The Cybertruck stands proud with a starting price of $49,900, boasting a commendable range of 483 km. Beneath its futuristic shell, it carries a 100 kWh battery, striking a balance between power and efficiency. Having debuted on the market in 2021, this model maintains a sturdy curb weight of 5,000 kg, exuding strength and stability.
Design and Inspiration: Unveiling the Unique Look
Breaking free from the conventional pickup silhouette, the TESLA Cybertruck Dual Motor sets itself apart with its avant-garde exterior. Its sharp angles and immaculate flat surfaces are unlike any vehicle seen before. The unique aesthetics, as disclosed by Tesla's CEO Elon Musk, are an ode to the cult classic 1982 sci-fi film, Blade Runner.
Simultaneously, the simplistic design doubles as a testament to the pickup's revolutionary manufacturing technique. Molded from cold-rolled stainless steel, the truck doesn't flinch at scratches or dents, embodying true resilience.
Strength Beyond Appearance: A Hard-Working Vehicle
While the TESLA Cybertruck's shell can even resist bullets from small arms of up to a 9 mm caliber, it isn't designed as an armored vehicle. Rather, Tesla's engineers have crafted a robust and enduring machine built to thrive in challenging environments, such as construction sites, oil fields, farms, quarries, and open-pit mines.
Adding to its toughness, the Cybertruck features ultra-durable, flat glass panels, known as Ultra-Hard 30X. This ensures added resilience, even in the face of demanding conditions.
Natural Metallic Luster: The Allure of an Unpainted Cabin
In line with the Cybertruck's unorthodox approach, the cabin remains unpainted. This leaves it gleaming with a natural metallic shine, emphasizing the raw and rugged aesthetics that define this vehicle.
In summary, the TESLA Cybertruck Dual Motor doesn't just set new standards for electric vehicles—it redefines the very concept of the pickup truck. Combining power, endurance, and unique style, it's an emblem of automotive innovation, ready to challenge and conquer any terrain.